Leading a Remote Team
As organizations continually move towards remote work where possible, one of PSI's recommendations has been to take time to understand the nuances of managing remote employees.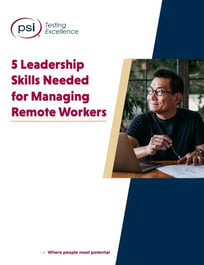 If you are a manager who traditionally has led a team who works in-office but have made the move to a remote setting, here are a few tips to help you acclimate and continue to manage your team effectively.
Simply fill out the form to gain access to the tip sheet.