Remote work is no longer just a growing trend.
It's the new normal for many organizations worldwide, and this abrupt transformation has seen some thrive while others have struggled with morale and productivity.
Shortly after stay at home orders began due to the pandemic, a survey conducted by the Society for Human Resource Management (SHRM) reported that over 75 percent of employers have people working from home and more than half of them now cite a preference to remain remote. Further, seven in 10 of those employers are struggling to help their employees adapt to remote work.
Learn how to assess and develop remote-ready employees and how you can help managers build the key competencies required to effectively lead remote teams.
During this webinar, you will discover:
Key remote work trends and challenges
The critical competencies needed to be productive and successful remotely
The skills managers need to effectively lead remote teams
How to assess remote workers' and managers' competencies to guide their development
About the Presenters: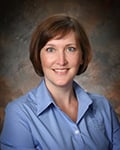 Amie Lawrence, Ph.D. is the director of Global Innovation at PSI and an expert in the design, development and validation of psychological assessment tools. She leads an innovation lab that is responsible for establishing PSI's assessment technology roadmap and strategic vision. An integral member of PSI since 2000 and an effective remote worker/leader since 2004, Lawrence has led the design and development of numerous technology-enabled global assessment solutions. Most recently, her work has focused on the measurement of skills related to the future of work, including remote working, diversity and inclusion and crisis leadership.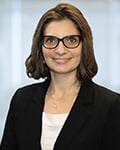 Corina Rice, Ph.D. is a senior consultant on the Talent Solutions team with PSI. She has 16 years of consulting experience, focusing on the assessment and development of talent within large organizations as well as identifying and coaching leaders. Rice has developed and implemented pre-hire assessment systems for the military, police, transportation, logistics, retail and banking industries, spanning unionized, hourly, salaried and leadership positions. Rice has worked remotely for most of her career and has done so in a full-time capacity for the last 6 years. She has also previously managed remote workers and has been a remote manager with responsibility for an otherwise fully colocated team. Rice has experience leveraging remote work as a recruiting strategy as well as to retain high performers.