The sudden impact of the COVID-19 pandemic has caused a profound shift in the way we live and work. For organisations to recover quickly and emerge stronger, it will be critical that they address a range of complex talent and leadership decisions.
Complete the form to view the on-demand virtual panel discussion with key leaders from HR and the business world.
---
Meet the Panel
Victor Penna | Managing Director, Regional Head of Cash Mgt - UK, Europe & Americas - Standard Chartered Bank
Victor runs a major business within one of the UK's leading international banks. He has over 35 years experience in Finance and Consulting, having covered many Fortune 500 customers and managed global teams of professionals spanning more than 50 countries. He has particular expertise in building high performing teams, often in new business areas and disruptive markets. He is currently leading the development of new digital solutions.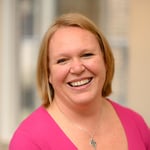 Lydia Ings | HR Director, Colliers International
Lydia leads the UK HR function for Colliers International providing the full spectrum of HR service delivery across c. 1000 UK based staff and through the course of her career has worked across the whole spectrum of HR. With a background in Talent and Development, Lydia is passionate about leadership development as being a differentiator for business and champions support of the "whole person" coming to work incorporating mental health and wellbeing initiatives throughout the HR strategy. Lydia is Chair of Colliers' diversity programme - Balance in Business.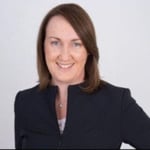 Rebecca McDermott | Global Co-Lead, Leadership and Talent Development, Bloomberg LP.
Rebecca and her team are focused on maximising leadership potential and accelerating the development of all Bloomberg Talent. Rebecca is based in Hong Kong and has 20 years experience working in consulting and in-house roles, where she draws on her background in organisational and coaching psychology. She is currently leading an approach to helping leaders develop the mindset needed to navigate today, tomorrow, and beyond.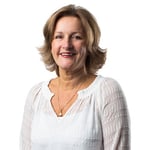 Jill Pennington | Consulting Director, PSI Services
Jill has had in-house roles in a number of large organisations – Ford, Diageo, and Zurich. Working with these organisations has given her practical insight and understanding about the challenges faced by organisations and leaders. She is able to apply her business experience to develop practical, bespoke, and creative solutions to performance challenges at work.
---
This virtual on-demand panel discussion provides a forum for understanding how other organisations have responded to the pandemic, and is an opportunity to learn front-line insights from our expert panelists.
To view the virtual discussion, please complete the form on this page.
Topics include
Investing in Leadership:

How have expectations of leaders changed and which leadership qualities will become magnified in importance in the years ahead?

Evolving Selection Strategies:

How can organisations adapt their approach to talent selection approaches; to ensure they identify the individuals best suited to drive radically altered business strategies?

Reigniting the Workforce

: How can organisations re-engage and re-energise people in a way that brings hope, breeds positivity, and maintains safety and well-being?