As a global family of business psychologists, it's in our DNA to want to help and support in the current crisis, and we want to do this in a simple and accessible way.
Here you will have instant and free access to our new Emotional Intelligence (EI) program which gives you practical advice, tools, and our market-leading EI app, EI Zone, to support you to remain focused, effective, resilient, and well.

Watch practical EI advice videos
A video series from our experts who will give you practical advice, key takeaways, and share personal stories to help you stay well.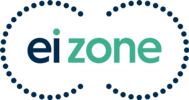 Get free access to the EI Zone app
Sign up with the form below to receive 12-week access free of charge (with no on-going commitment) to help you explore your feelings and learn about Emotional Intelligence.

Join our Leadership Lounges
Register now to join our online Leadership Lounges providing practical support for leaders in the current COVID-19 situation.