Webinar:
Do You Know the 4 Psychological Traits that are Most Related to Workplace Injuries?
Find out what makes up your "SafetyDNA" and how it's measured using online assessment technology to provide a one-of-a-kind safety development experience. We will share best practices on using SafetyDNA to make safety training, coaching and feedback highly personalized. Case studies will illustrate how agencies have implemented this approach and achieved significant improvements in safety performance.
**SPECIAL OFFER: All webinar registrants will be invited to take the SafetyDNA assessment to receive their individual SafetyDNA report.
By taking the 30-minute assessment and receiving the report you will learn the key factors that contribute your personal safety profile. This will give you a better understanding of the tool and how it can be applied to your agency.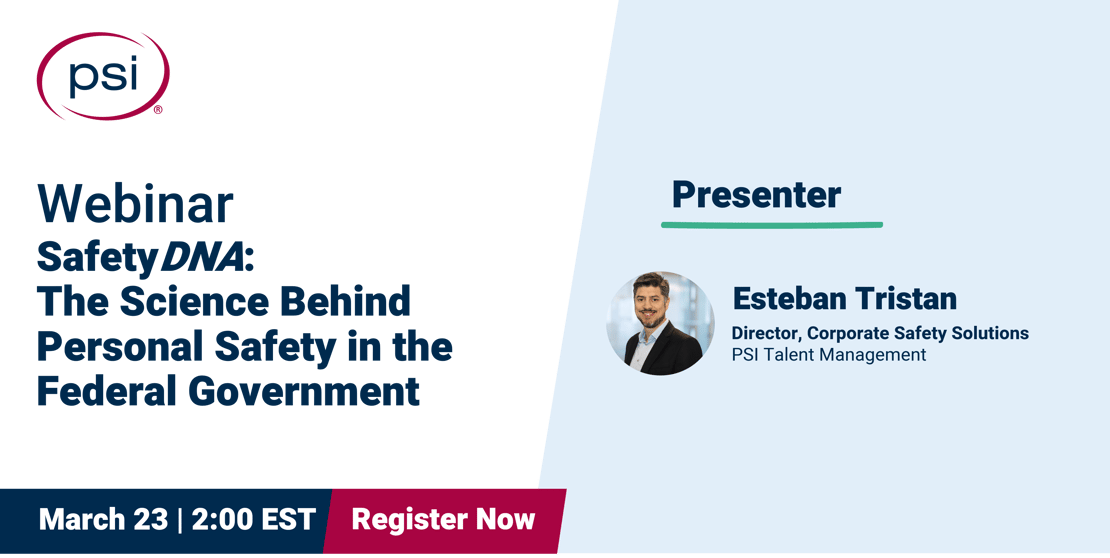 Learning Outcomes:
Learn the four psychological traits that are most related to safety behaviors and injuries and how these are measured with validated online assessments.

Understand how agencies are using these assessments for safety coaching and feedback, while harnessing the latest neuroscience and memory research to maximize learning and application.

Discover useful tools and applications to embed SafetyDNA factors into your everyday work activities and safety management systems to increase sustainability.

Gain insights from past case studies and see the positive results that agencies have observed in their safety KPIs using this type of program.